Vermont Keyrings

Samples of Vermont Keyrings as packaged.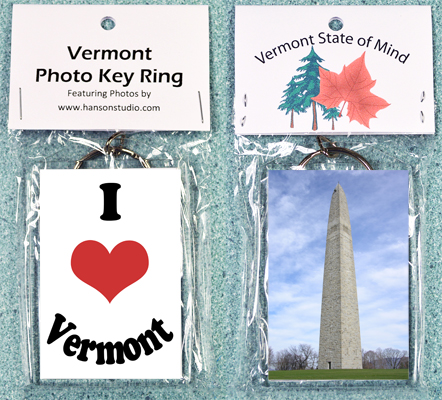 Front Image #2711 I Love Vermont Back Image #1179 Bennington Monument
Other Keyring Designs

Front Image #2518 Vermont Wildlife Collage #3 Back Image #1745 Bull Moose with "Vermont"

Front Image #463 Vermont Wildlife Collage #2 Back Image #1748 Loon and Chick with "Vermont"

Front image #2887 Let It Snow! Back Image #559 Covered Bridge and Snow Machines
Customized for your location: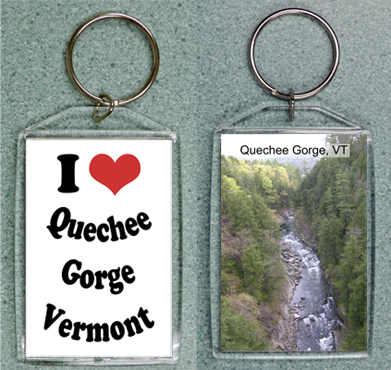 Front Image #2851 I Love Quechee Gorge Vermont Back Image #1025 Quechee Gorge Looking North with "Quechee Gorge, VT"
Customized for your Business:

Front Image #2585 Sugar Shack Collage Back Image #2811 Sugar Shack Store Image with "Arlington, VT"